Today was supposed to be a rest day. We were going to loaf about Ashland: eat some pastries, sit on a bench, avoid contact with our bicycles. That was the plan anyway. That was the plan until I looked at the weather forecast.
In three days a storm was forecasted to roll through our region, dropping temperatures, rain, and maybe even snow. The storm was due to last at least four days. During those four days our itinerary had us riding through some pretty remote areas between Ashland and Bend.
We had no desire to ride and camp in the rain and snow for four days, so instead of loafing, we had to revise our game plan. The goal was to try to get to a place with indoor accommodation and some type of market before the storm hit so we could hunker down if needed. That was easier said than done.
After discussions with Rees we decided to ride instead of rest. He offered to drive us to the top of the big climb of the day, so we started at the top of Dead Indian Memorial Road.
It only took us about five miles from there to get lost. Well, we weren't exactly lost, since we didn't yet know that we had ridden off route and were headed east instead of north. That's when we met Karen. She caught us on her road bike and asked about our trip. When we mentioned we were headed to Willow Springs Campground she told us not only were we not on the right road but that the suggested route from Adventure Cycling wasn't ideal. She then invited us to her cabin at Lake of the Woods to feed us and provide an alternate route that would allow us to visit Crater Lake after all. How could we say no to that?
Karen fed us pasta, salad, beer, and cookies. It was delicious. She said she likes to bake cookies and then take them to the PCT hikers, who may be the only creatures other than touring cyclists with even deeper bottomless stomachs.
With Karen's help we also figured out our plan to avoid the bad weather while still making progress on the route. From her cabin we would ride to Fort Klamath and stay two nights. This would allow us to do a day ride up to Crater Lake. Then on the day before the storm hit we'd hole up at a motel in Chemult and wait to see how much bad weather would actually arrive. From there we'd continue to Bend following the Adventure Cycling route again.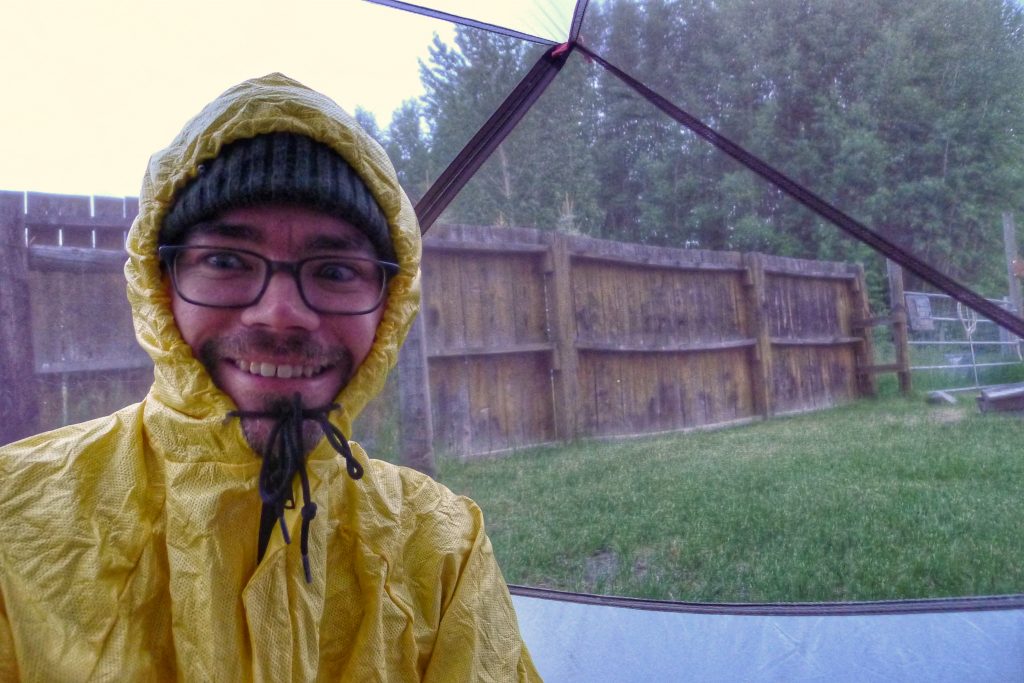 Karen's generosity and insight turned a doubtful plan into a plan we were excited about. It's these type of experiences that make a bicycle tour wonderful, and why we love bicycle touring and the cycling community.
55 miles
Food $30.32
Camping $21.95