With a short ride to Sisters on the agenda we were in no rush to go. We enjoyed our stay with our Warm Showers hosts and had a good time visiting Bend. It seems like a nice place to live.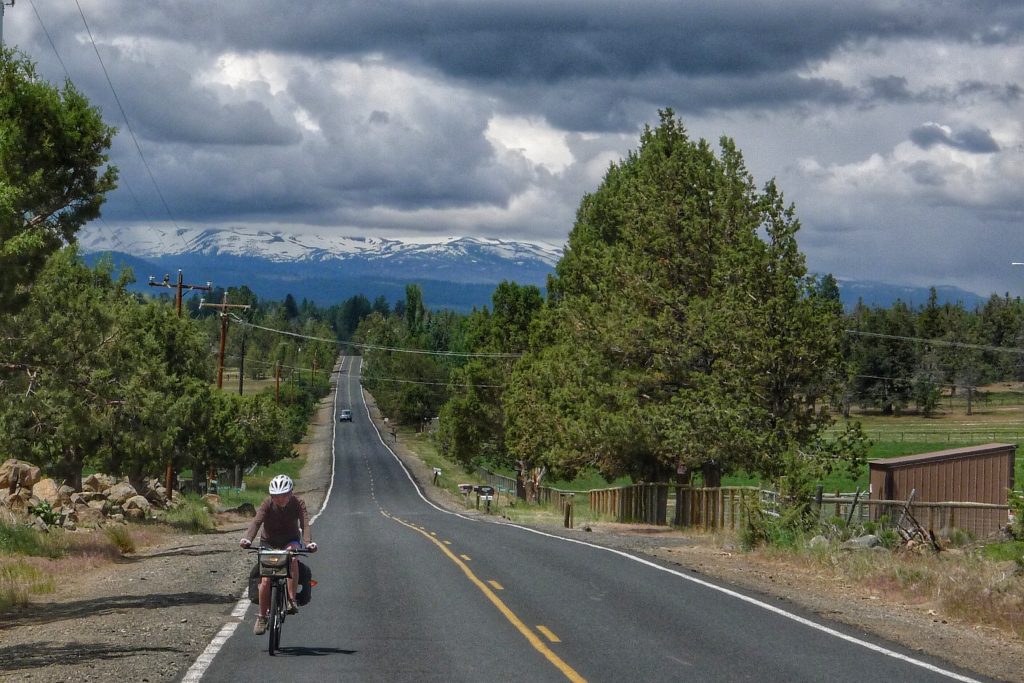 The roads in Bend and out to Sisters however aren't very nice for cycling. Every five to ten feet there's a crack in the road, I'm guessing from the freeze/thaw cycles, that creates a repetitively jarring ride. These cracks don't appear on the highways, just on surface streets. The road builders must skimp a bit when they pave anything but a highway.
The route we took to Sisters avoided Highway 20 as much as possible. Despite the bumpy surface it was relaxing to ride on quiet roads that follow the undulations of the terrain. When we did ride one 3-mile stretch of the highway we were immediately eager to get off it. Due to a rodeo in Sisters, the highway was full of motor vehicles heading into town. It felt like we were riding on a narrow version of Highway 5 during our approach to the Oregon border, an experience I thought I'd already ticked on my "Meh, I'd rather not" list.
We arrived in Sisters with half of the population of Oregon. The place was crawling with oversized motorized couches. Lucky for us the city campground offered hiker/biker spots. Oregon does a great job of providing clean, cheap, and plentiful campgrounds.
28 miles
Food $8.75+2.25+4.50
Camping $10