Forced to bypass Lassen Volcanic National Park because the roads had yet to be plowed of the bounty of snow that fell last winter, we rode east around the park on A21 and Highway 44 to reconnect to the Sierra Cascades route at Old Station. This day will forever live in our memories as the day of the interminable climb in the pine trees.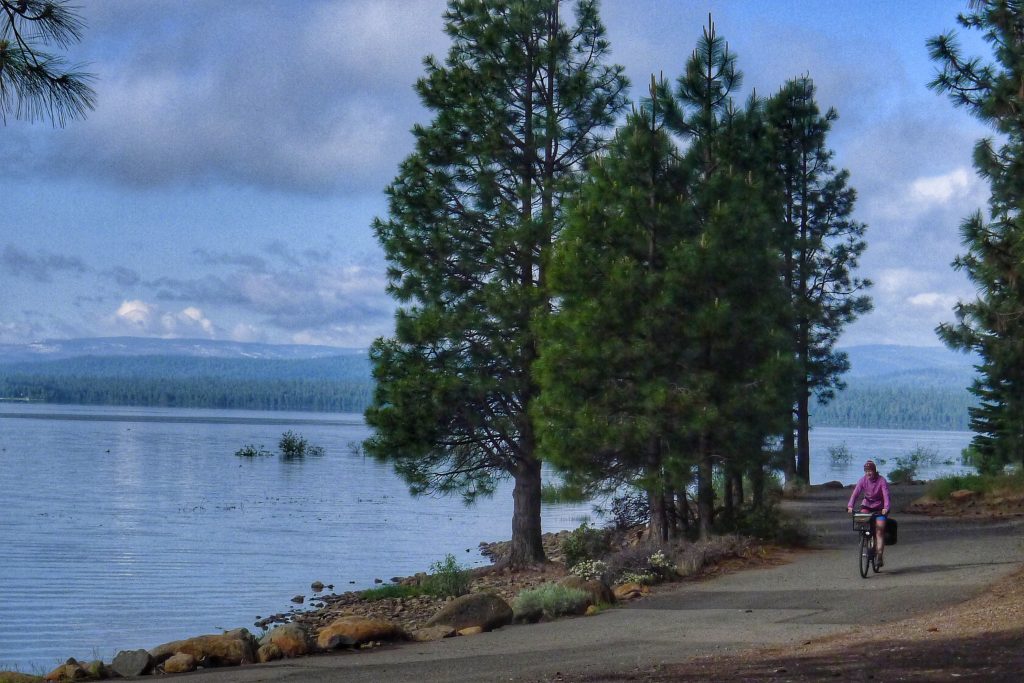 From Chester we climbed to the village of Westwood, where we turned north onto A21. A21 was actually very pleasant. There was almost no motor traffic for its 18 miles. Our only complaint was that for 17 of those miles it went uphill just enough for you to wonder why you weren't riding faster. This is known to cyclists as the false flat. Those 17 miles of false flat seemed to take forever.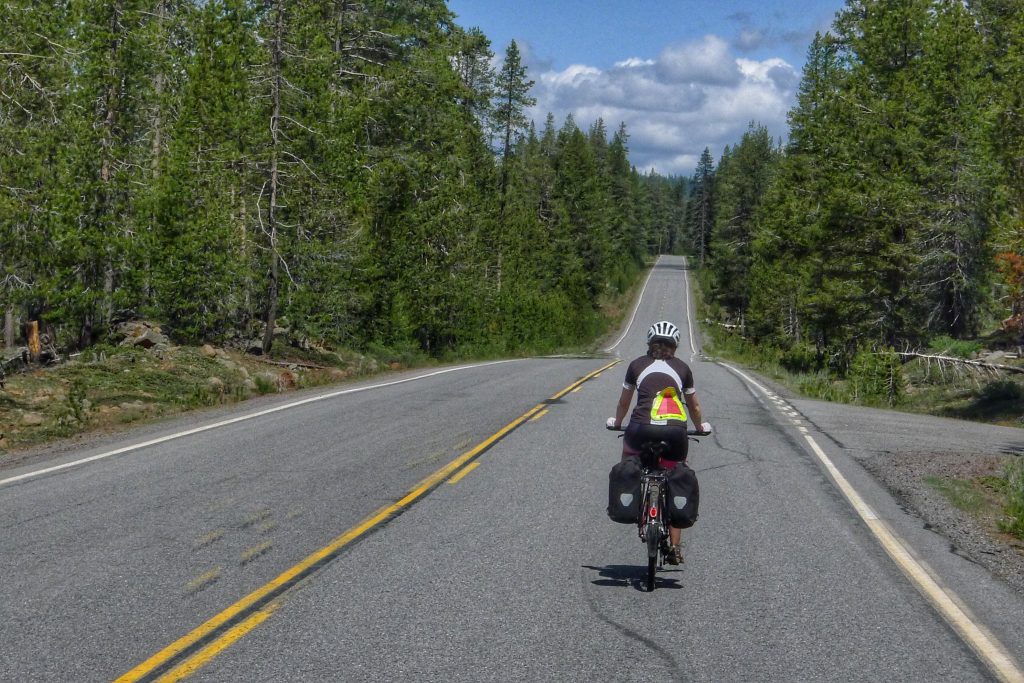 When we connected with Highway 44, we rode more false flat, this time with a headwind and moderate traffic. This portion of the ride was 28 miles, 27 of which were uninterrupted false flat. The last mile was a fun downhill with views of Mt. Lassen.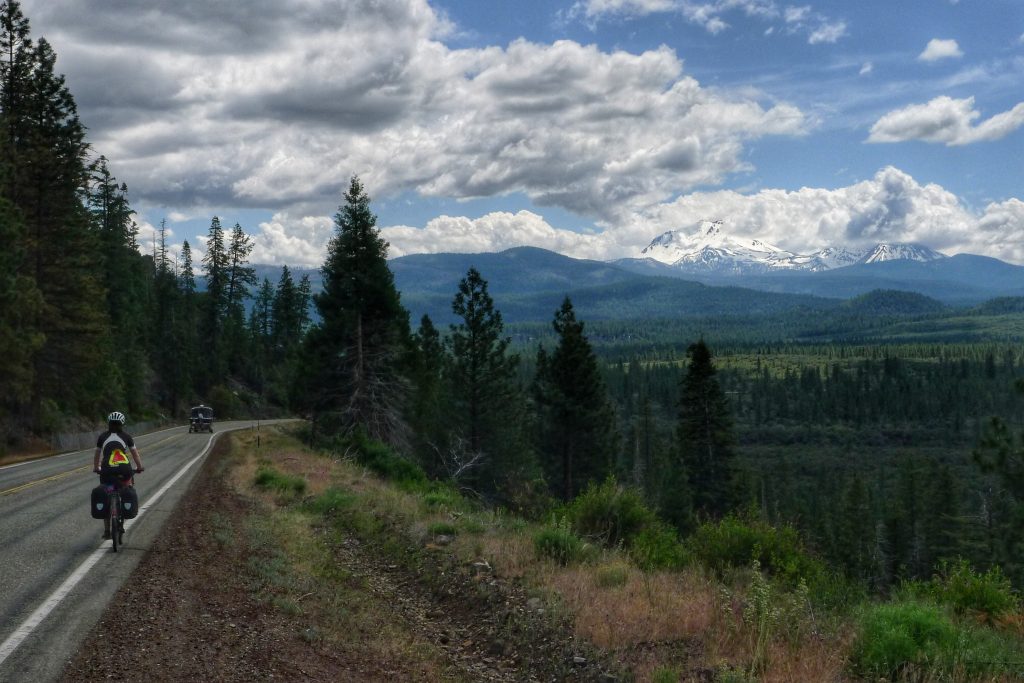 When we arrived at Old Station I was worried Carrie might abandon our trip and give up on cycling altogether. Such is the evil power of the false flat. But I knew that the best antidote to fix a cranky cyclist was junk food. So I coaxed Carrie back on her bike to visit the local gas station. Once she was munching on chips and drinking from a carton of milk her mood changed. She'd love to ride her steel steed again.
At the gas station we ran into another cyclist named Ian, who we met at the campground the night before in Chester. We were headed to the same campground, so we decided to share a campsite to save some money. Ian brought some wine from the gas station. We spent the rest of the afternoon and evening chatting with Ian and getting a little drunk off of cheap white wine.
64 miles
Food $29.29
Camping $8