To get back from our campground to the Parkway in the morning we had to climb a series of super steep hills. It made us appreciate how well graded the Parkway is. Most of the roads that wind through the mountains out here aren't as polite.
Once back on the familiar Parkway, we cruised the remaining twenty-odd miles to reach the end of the route. We made it! We rode the full 465 miles of the Blue Ridge Parkway in 12 days.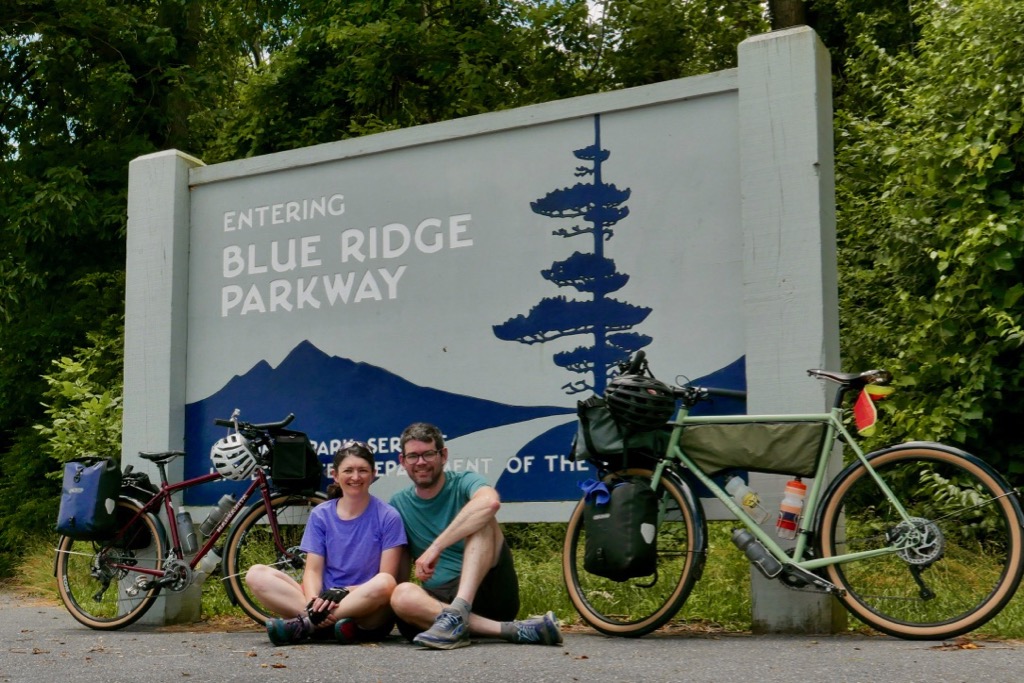 But that didn't mean we were done riding. From the Parkway to Charlottesville was another 20 miles connected only by busy highways. We had no choice but to ride on an often shoulder less highway with cars swooshing by. Lucky for us we had a sweet tailwind to help push us quickly along.
For our final night in Charlottesville we got all decadent. We stayed at an Airbnb and ate at a fancy pizza place called Lampo. It was delicious. Our Airbnb host Bill was too kind. He made me some smooth gin and tonics and we played a board game together. It was a fun way to end the trip.