As we got closer to the Virginia state line, the more mountainous terrain relaxed into more gently rolling terrain. It was a pleasant change. Our average speed increased to about 10 miles per hour, which was great because we needed to cover about 60 miles to reach our campground in Fancy Gap.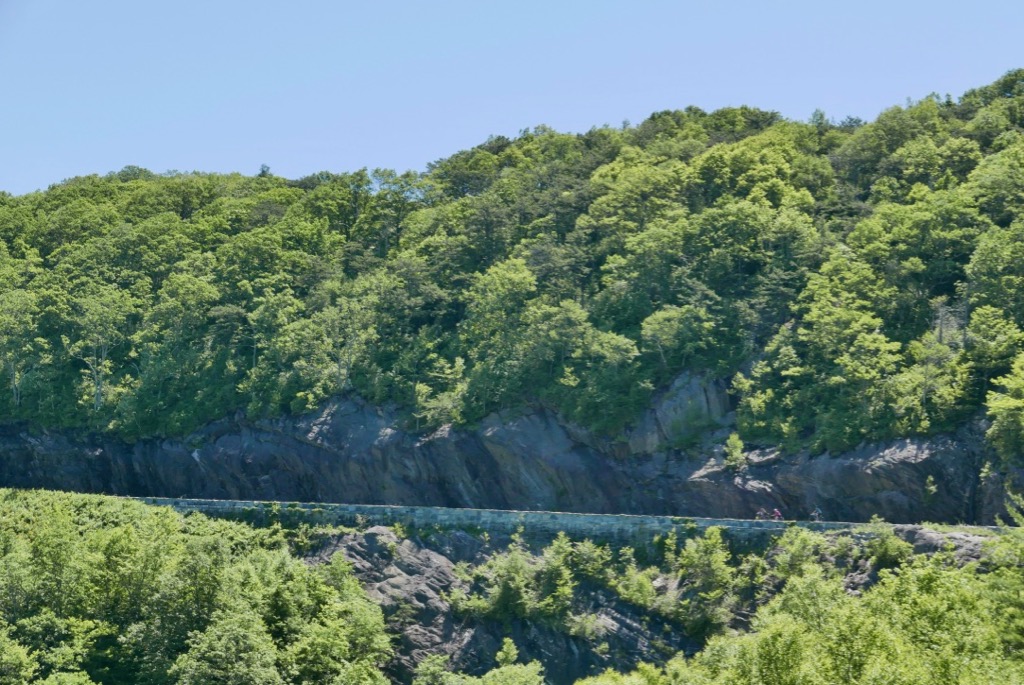 We arrived at the campsite exhausted and relieved. The campground owner sold us ice cream treats, and we plopped ourselves right on the gravel parking lot in front of the office, too tired to first move to our campsite.
We were all eagerly anticipating the end of the ride because Michae's parents were planning to camp with us and to bring us burgers, chips, and beer. They were also Collin and Michae's ride home to Maryville, TN.
For Michae and Collin, this would mark the end of their tour. They were both tired but were sad they weren't continuing with us. At least that's what they told us. We joked the last few days riding with them that they'd never accept an invitation to tour with us again. The Parkway has been the most physically demanding tour we'd ridden to date.
When Michae's parents arrived we celebrated with a great meal and gave lots of pets to the family dog Sheeba. It was a very nice way to see off our dear touring companions.