To Lake Powhatan Campground
Oh, the humidity! The clothes we washed in the shower the previous night and hung to dry by our campsite were in fact wetter in the morning. The moist air is tenacious here. It clings to you like syrup.
The benefit is that if you have to ride in a rain jacket, as we did today, it doesn't make you feel any clammier. The clam factor is set to maximum no matter what you wear.
Today we reached the highest point on the parkway at just a hair over 6000 feet. That was a nice reward for all of the climbing we did so far.
Earlier in the day, as we were making our way back to the parkway from the campsite, we decided to use a residential road to join up with the parkway instead of crossing the highway to take the official on ramp. The road turned to dirt and was posted with a no trespassing sign. We continued nonetheless willing to turn around if it was somebody's driveway.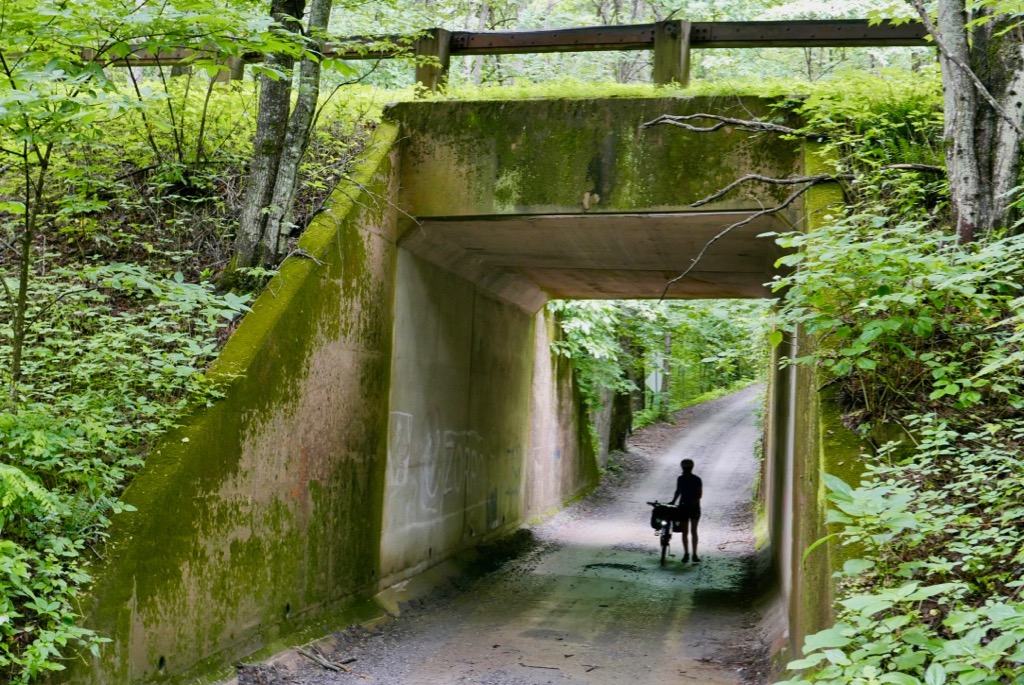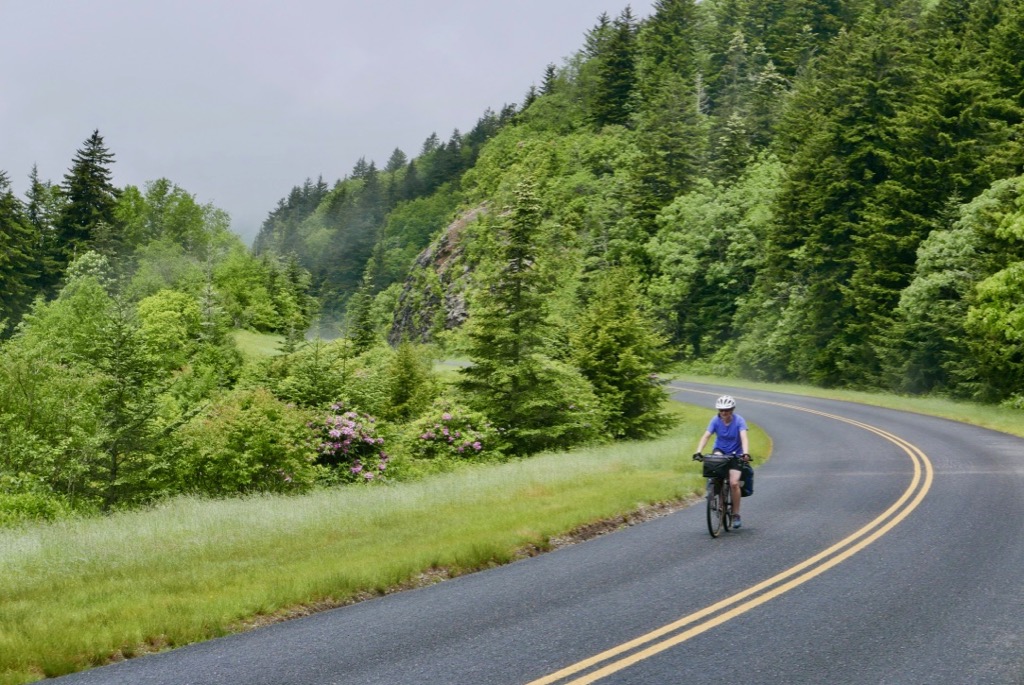 Then we arrived at the Parkway, which passed over our dirt road, with no way to get to it but to hike our bikes through the forest. That's not usually a problem. In this case however we knew that the forest was crawling with poison ivy, and we weren't positive how to spot it. So, like the idiots we are when we really want something, we trudged through the forest with our bikes, itchy rashes be damned.
As we were riding to our campground for the evening on the outskirts of Asheville I heard a car slow behind us. The dark SUV crept up beside me and the passenger rolled down the window. I was prepared to either hear a request for directions from the lost driver or to hear some rant about bikes not belonging on the road. Instead, I saw the smiling faces of our friends Michae and Collin. They'd found us!
Michae was feeling better since she'd decided not to ride with us two days prior, and was eager to join the fun. We got a camp site together that night. Best of all, they brought beer and chips and salsa. It was a great end to a tough day of riding.