Viento State Park to Swift Reservoir
Today we crossed the Bridge of the Gods into the great state of Washington. We then climbed forever to Old Man Pass and descended to our campsite near Swift Reservoir in the middle of nowhere.
But before we go further I can't fail to mention my close encounter with a bear. Between Hood River and Cascade Locks we were descending a twisty back road. When I came around a sharp corner a pine needle brown black bear leapt out of the ferns on my right and loped across the road in front of me as I grabbed all the brakes I could muster.
The bear didn't look fully grown. That observation set off alarms in my head. Where's mama? I turned around a rode up the hill about 100 feet and then waited for Carrie. Carrie arrived but no more bears did, so we continued down the road singing songs about how bears are our friends to the beat of my bell.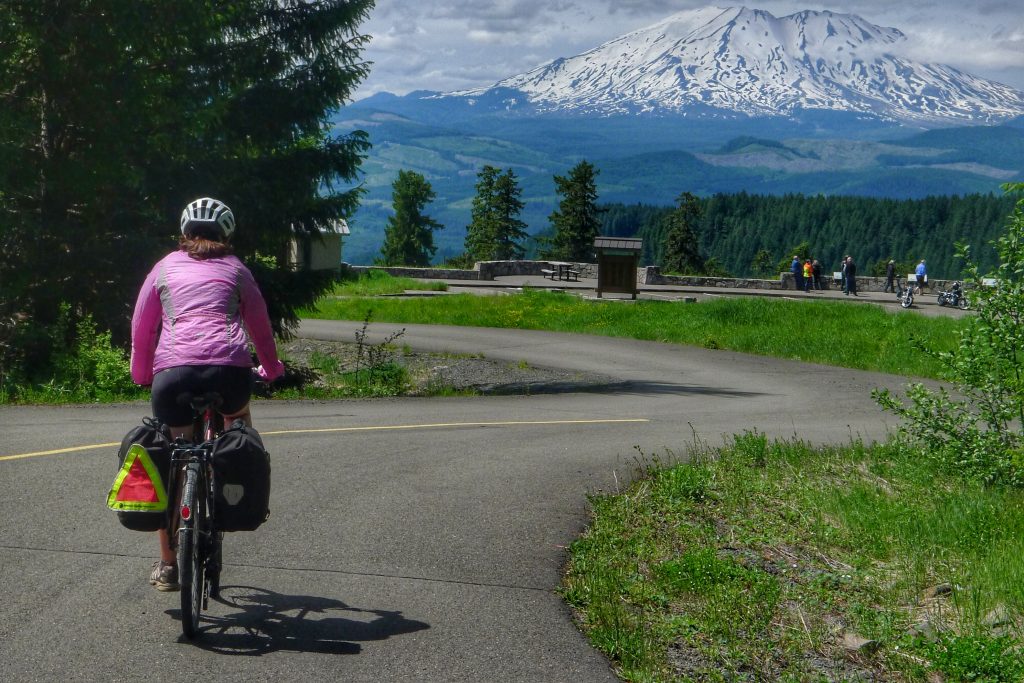 After we crossed into Washington the riding got better and better. The further we climbed from the Gorge the fewer cars that passed us. Our reward for all of the climbing was a spectacular view of Mt. Saint Helens.
At the viewpoint for Mt. Saint Helens I was throwing away a granola bar wrapper when I noticed beside the trash can a plastic container of Safeway cinnamon buns. Ok, the container was in the trash. But still, those cinnamon buns looked delectable. I retrieved the buns from the trash and examined them. There was only one large ant snacking on some of the frosting. With the ant dispatched, before me were three perfectly edible cinnamon buns. I strapped them to my rear rack so we could enjoy a sugar rush when we arrived at camp.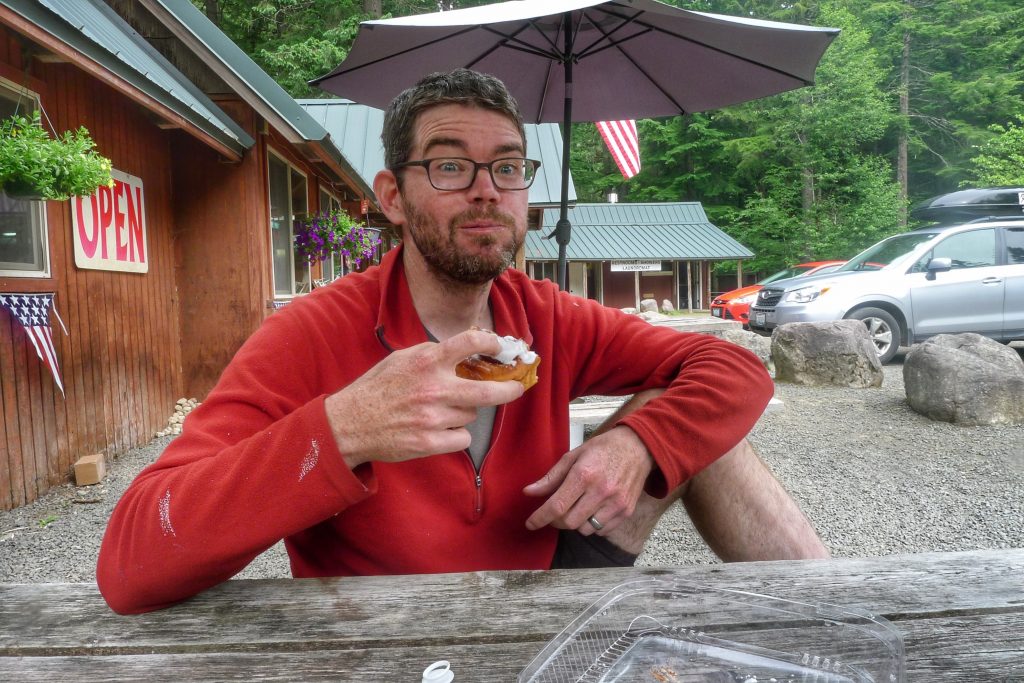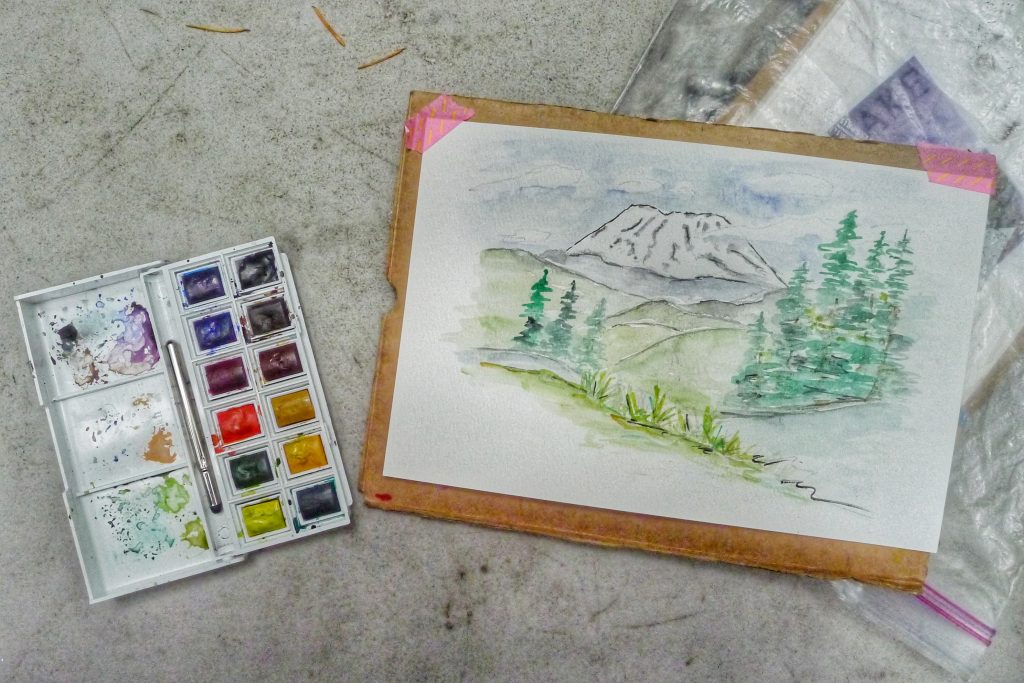 When we arrived at camp we popped into the general store to register and to buy some milk. The milk paired perfectly with our trash buns. It was a excellent recovery snack after about 25 miles of climbing.
57.3 miles
Food $23.54
Camping $15
Toll $2