The benefit of sleeping on top of a pass is that you get to stay your day with a long descent. We started at around 4,500 feet above sea level in an Alpine setting and quickly found ourselves on the dry east side of the Cascades.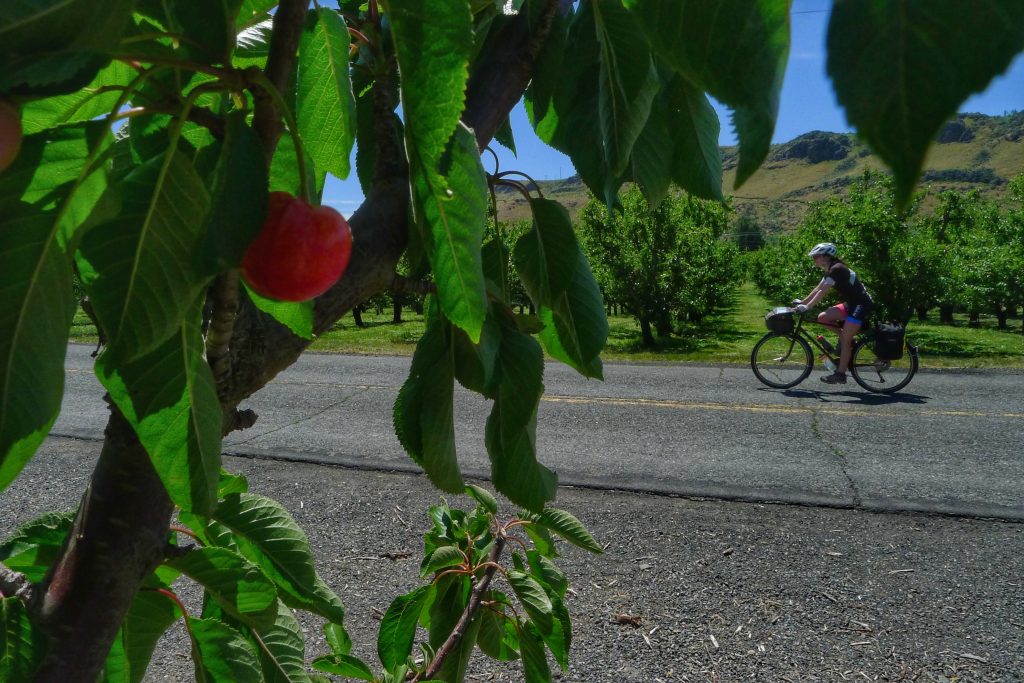 But thanks to the reservoir we passed on our way down we soon found ourselves riding through the vineyards and orchards of the heavily irrigated Yakima valley.
Our original plan was to make it to Ellensburg today but due to Carrie's losing battle against the heat yesterday it was a bit too far for us. Instead we found a motel in the town of Selah. It was a rather easy day despite the heat because the whole ride was essentially downhill.
56.9 Miles
Food $11.79 + $22.66
Lodging $94