Our mission was simple: ride uphill for a long time, take in the beautiful Crater Lake, then ride downhill for a long time back to our tent at J's Motel and Camping in Fort Klamath.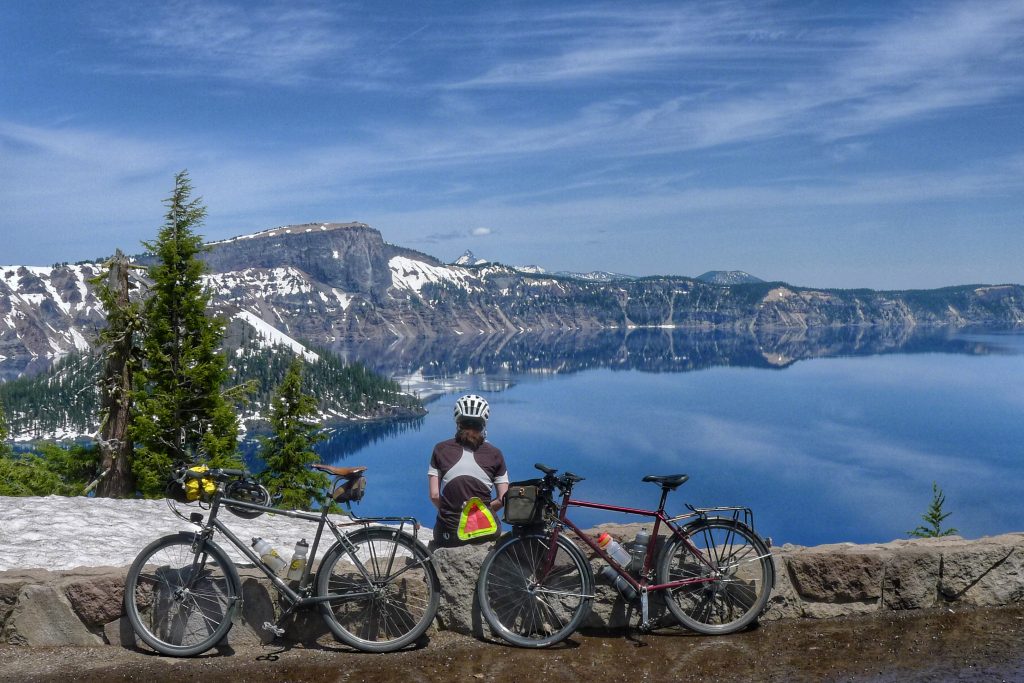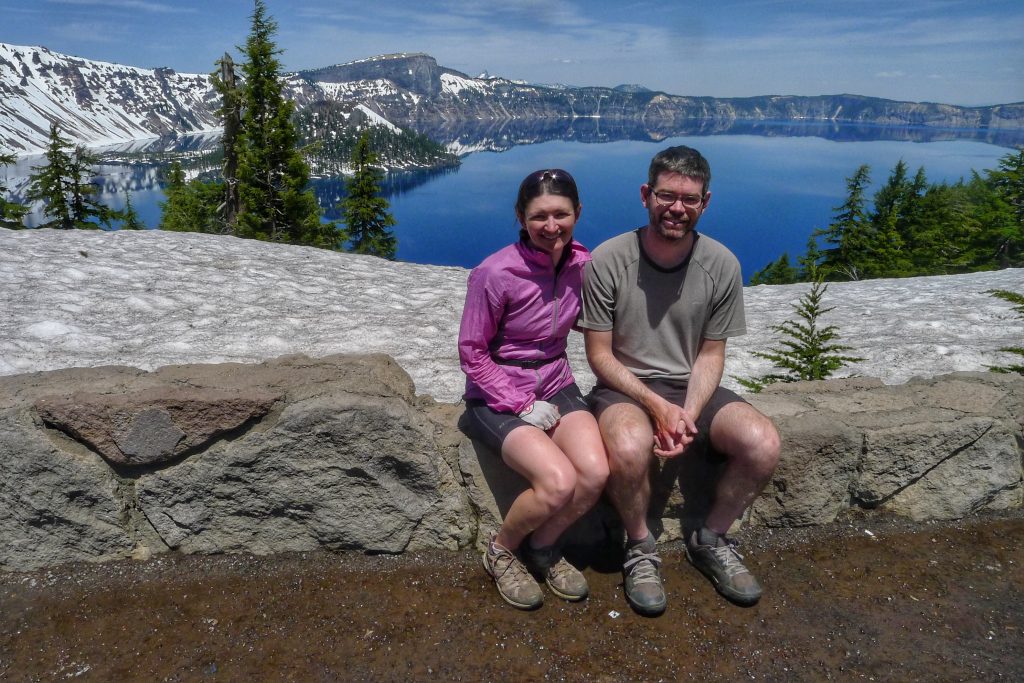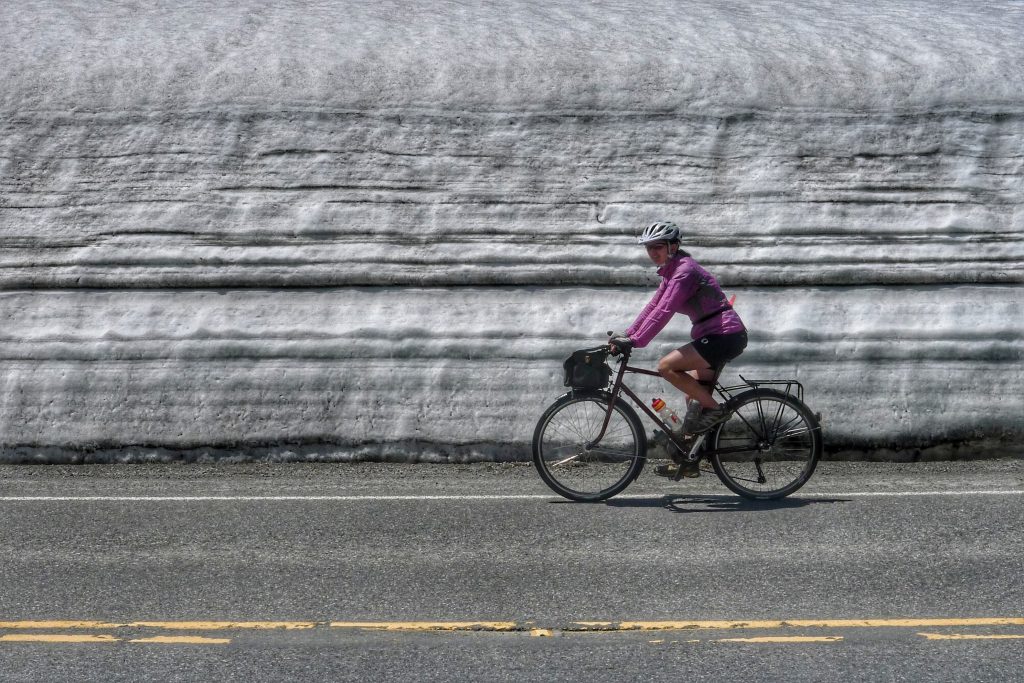 Crater Lake is certainly something to behold. As I approached the rim edge of the caldera I watched other tourists snapping photos of what I was about to see for the first time. Like coming upon the hoodoos of Bryce Canyon or stepping up to the edge of the Grand Canyon, when the view of Crater lake emerged with its steep rim edges still covered in snow all I could say to myself was wow. Awesome, although overused today, was a perfect word to describe what I was seeing. It filled me with awe.
Here's the most remarkable fact I learned about Crater Lake today. It was once a towering volcano called Mount Mazama that at its peak was about 12,000 feet above sea level. When the volcano erupted the top 5,000 feet of the mountain blew off. That's a lot of mountain to go missing. When Mt. Saint Helens erupted in 1980 it only lost the top 1,300 feet of its peak. That eruption sent ash as far as Edmonton, Canada. The Mazama eruption was perhaps five times more powerful. Who knows how far the ash could have traveled then.
Food $13.50
Camping $21.96
Postcards $.45