Detroit to Clackamas Lake Campground
Today we finally escaped the tyranny of the highway and it was glorious. For 50 miles it was just us, the forest, and a little paved road that led us to our campground south of Mt. Hood.
After a resupply mission at a small market in Detroit, we turned off Highway 22 and onto Breitenbush Road. Suddenly the noise from the commercial traffic disappeared. We could hear the wind push through the needles of the Douglas firs. We could hear fish leaping out of the still pools of Breitenbush River. We could hear the rhythm of our breathing and the whir of our chains meshing with the gears. It was good to be back on a road that was made for cycling.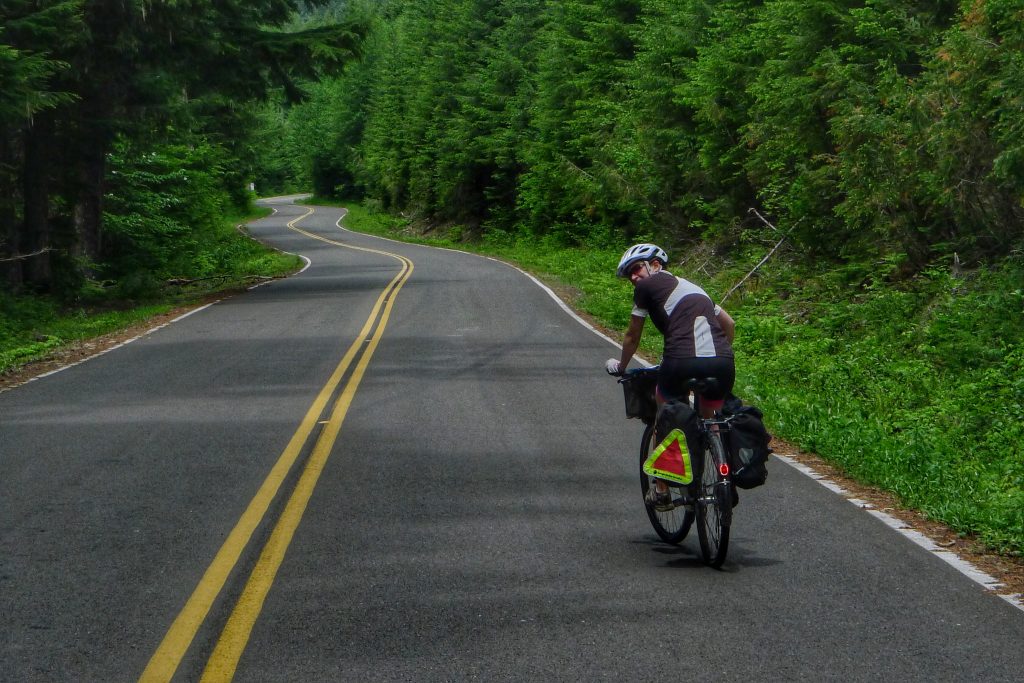 We climbed for about two and a half hours. The road wound up river, sometimes imperceptibly, but often in steep, twisty pitches. Only a handful of cars passed us. We were tired but we were elated.
After lunch and a fast descent we turned onto paved FR 42. The road narrowed from two lanes to one and a half. The lane markings disappeared. It was the type of road I search for during rides at home. A road that's in no hurry to go anywhere.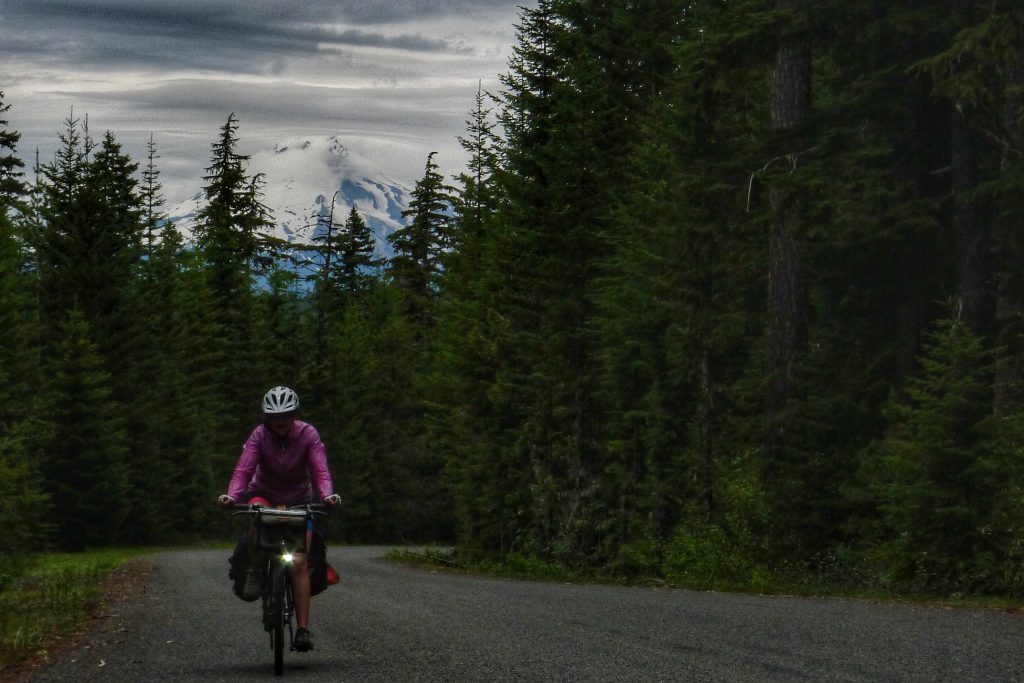 We spent another two and a half hours crawling up and blasting down its steep grades. A pickup with a camper shell passed us. And for a brief moment on a descent we glimpsed through the trees lonely Mt. Hood, its white slopes cutting through the sky.
We were exhausted when we reached Clackamas Lake Campground. If it weren't for the mosquitoes we probably would have napped on the picnic bench, waking occasionally to fill our mouths with chocolate and granola bars.
It's days like today that I was glad to be able to ride my bike. The ride was challenging and rewarding. It was a ride that deserved Oregon's Scenic Bikeway designation. I hope we get to do more of this.
52.6 miles
Food $26.20
Camping $21