This morning we started with a big breakfast to celebrate Michae's birthday and then said farewell to our friends as they headed south back to Tennessee while we continued north along the Parkway.
Thinking back on it, I don't remember talking much about the Parkway other than it's hilly. Well so far the road has been mostly smooth with a few sprinkles of potholes to keep things interesting. The road is two lanes wide. Each lane is wide enough to carry a large RV but just barely. There has never been a hard shoulder.
For the most part drivers have been very courteous to us. Since the road is really meant for sightseeing, drivers tend to have more patience if they have to slow down to pass us safely. We haven't been the victim of any nasty honkers or drivers looking to prove a point by passing us dangerously close.
Except around Asheville and Blowing Rock, the road has also been fairly quiet. We can often ride side by side to chat, knowing we'll be able to move over when a vehicle approaches. My estimate is that on average a vehicle passes us once a minute. I'd say that's pretty good.
The one hurdle with bicycle touring on the Parkway is finding grocery stores close. Since the Parkway stays up higher than most towns, you often have to descend to resupply only to do more climbing to reconnect with the road. The last thing we've wanted to do is to add more climbing each day. So far we've been resupplying every other day. We did cheat yesterday when I borrowed Michae's car to go to the Hillsville Food Lion. We may have had to carry up to three days worth of food to go between Blowing Rock and Roanoke.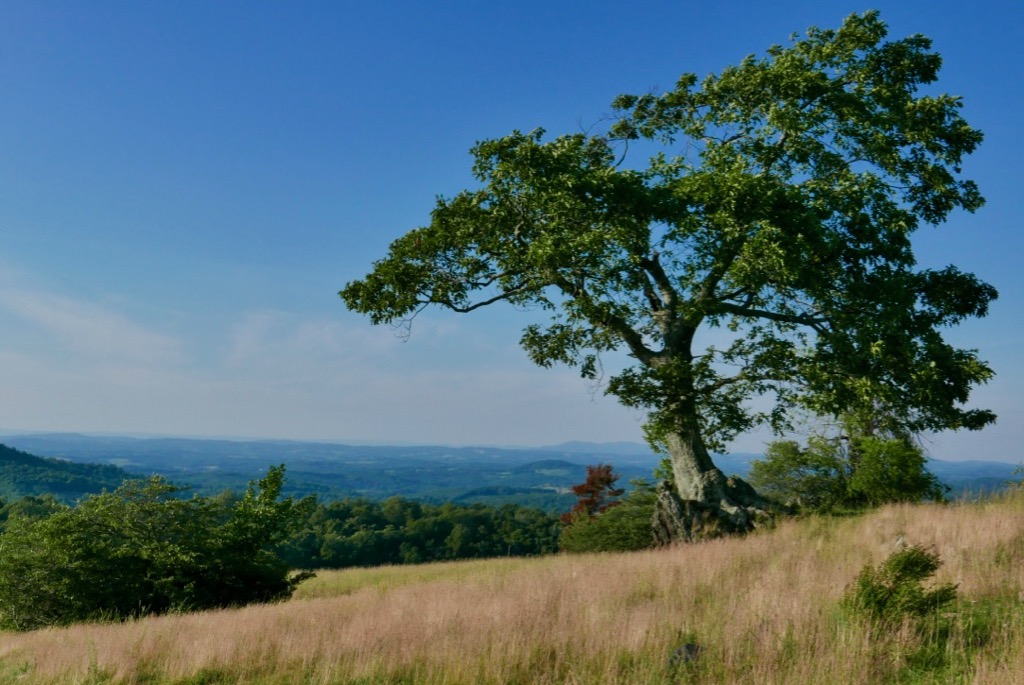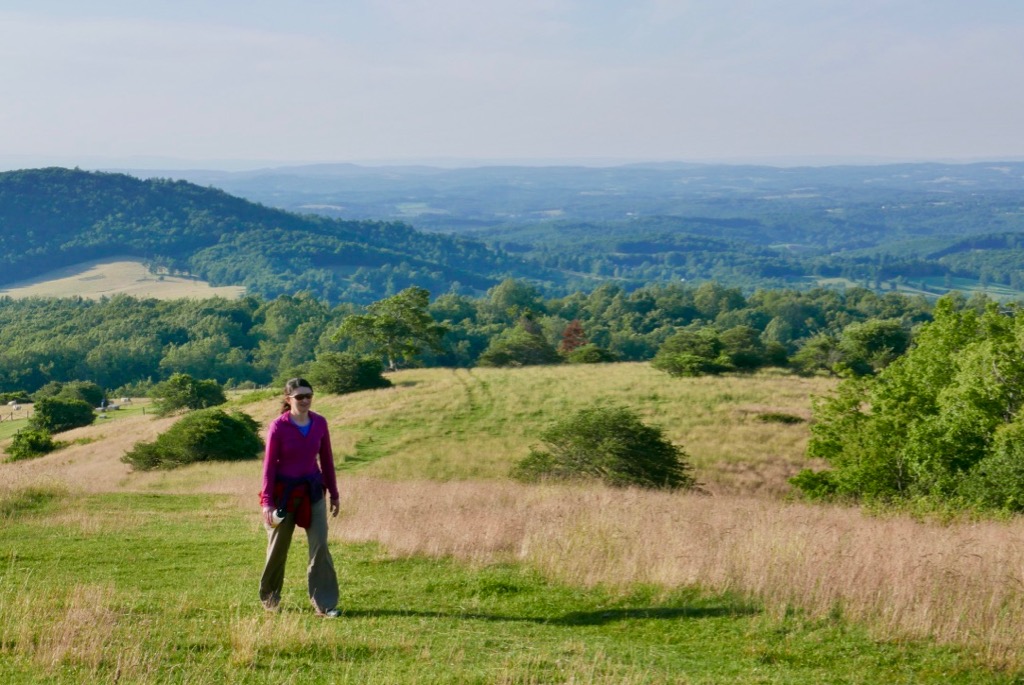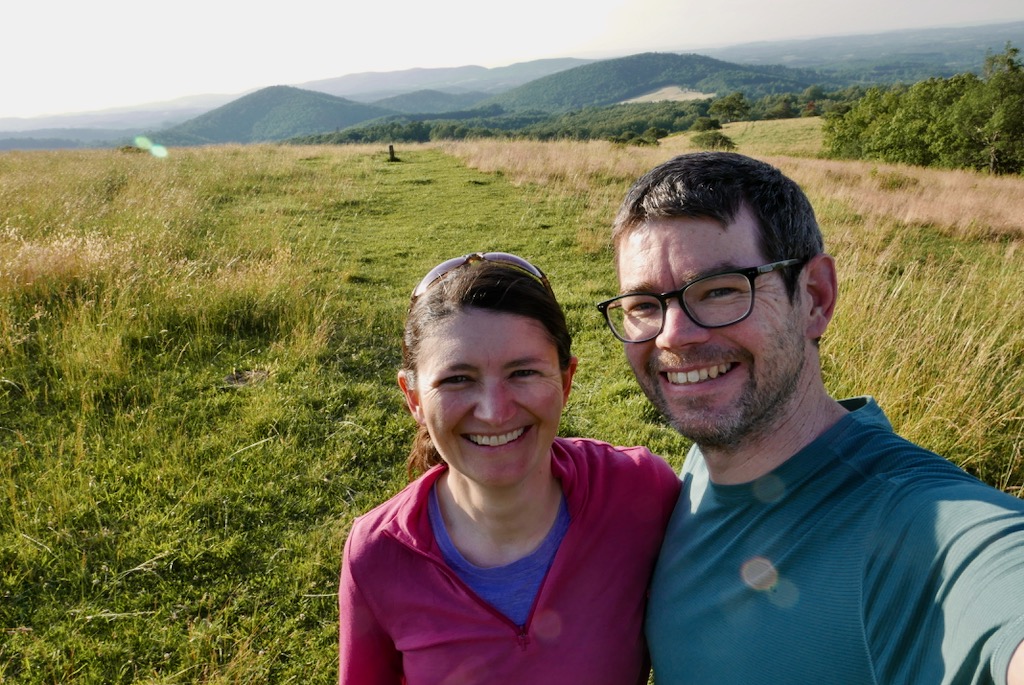 Today Carrie and I had a pleasant ride cruising through rolling farm country. Our day was short. We arrived early at the Rocky Knob Campground worried that it would be full since the weather was perfect and it was a Saturday. It turned out the campground was nearly empty. We were surprised. Back when we lived in the California Bay Area, it was a near guarantee that every summer weekend would have sold out campgrounds.